Widely ranged learning environment
Individual design of the learning app
The KnowledgeFox learning app offers diverse and proven task types with which all types of learning content can be presented. In addition, supporting images, videos, audio clips and podcasts can be integrated quickly and easily, creating a varied learning environment.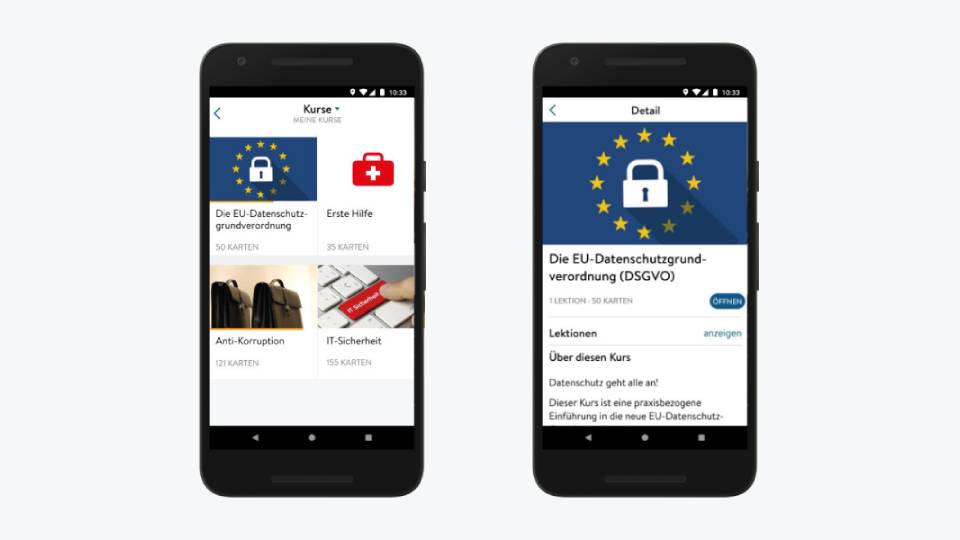 iOS and Android App
The learning app allows for easy use anytime, anywhere. In addition, it can be easily adapted to your corporate design.
Adaptive lerningsystem
The KnowledgeFox MicroLearning method guarantees personalized learning and ensures longlasting knowledge with adapted repetitions.
Gamingmode
With "KnowledgeMatch", employees can playfully compete with each other on the topics they have just learned and thus consolidate their knowledge.
Push notifications
Push notifications with questions from the learning material can remind you of regular learning units and repetitions - if desired so.
Multimedia content
The simple integration of multimedia content ensures varied knowledge transfer.
Certificates
KnowledgeFox does documentate learning successes, creates and sends certificates of completion and forwards them to your HR system.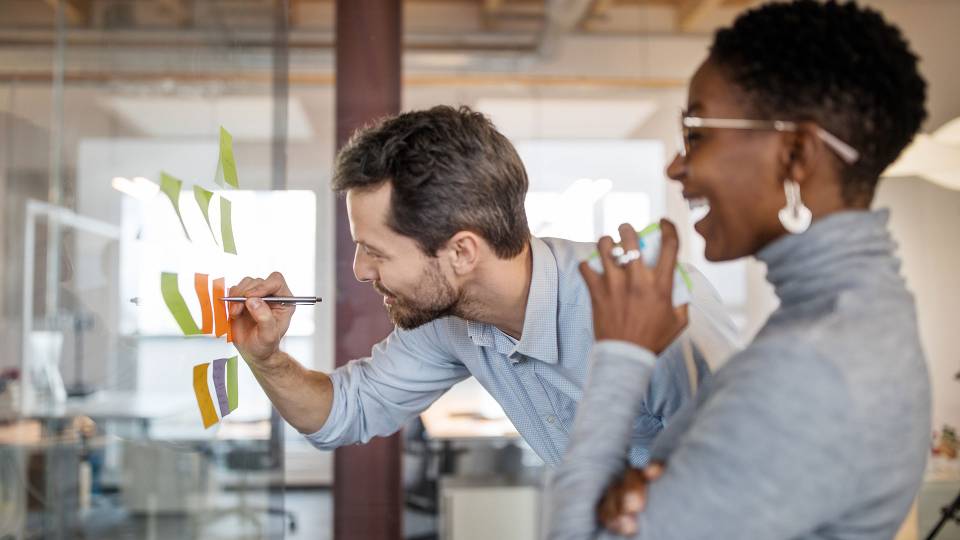 Templates and expert knowledge
Quick course creation and individual adaptation
The KnowledgeFox MicroLearning software enables the quick implementation of courses and training for your company. Use our course templates as a basis or let our content experts advise you. In addition, the products can be individually adapted to your corporate design.
Rapid Authoring
The intuitive authoring tool is easy to use and provides a didactically useful structure. The learning content can thus be entered into the system without any effort.
Templates
KnowledgeFox provides customizable course templates on many relevant topics that can be quickly and easily adapted to be used in your company.
Visual Reporting
The system creates evaluations of the users' learning activity and learning progress. In this way you can keep track of the level of your employees' knowledge.
Quick and uncomplicated introduction in your company.
Our team is looking forward to advising you on all the options supports you at the rollout.
Start now
Interfaces and plug-ins
Easy IT integration
The KnowledgeFox e-learning can be quickly and easily integrated into your IT infrastructure and thus be connected with your digital education management and HR software. The user data is read in from your employee directory (e.g.: SAP or Active Directory).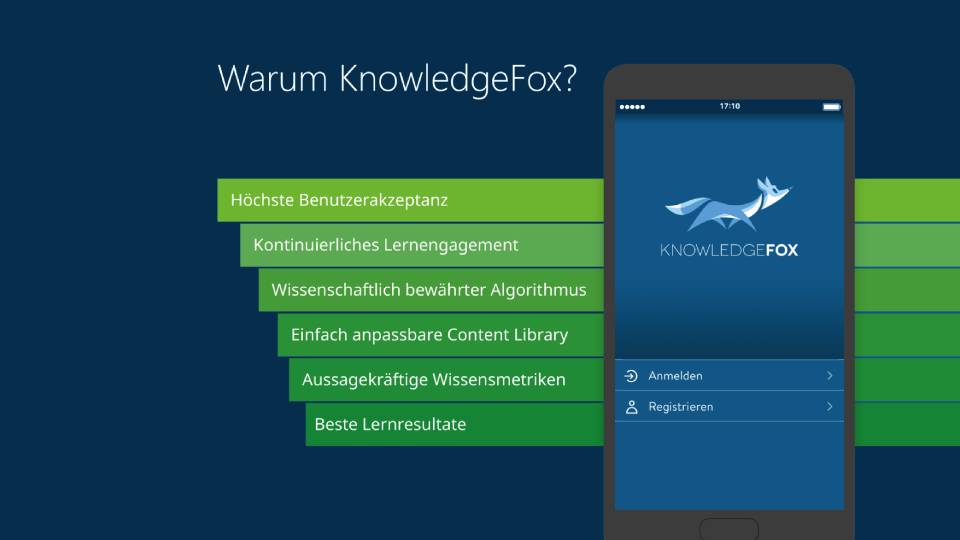 User Import
Importing employees from your company can be easily done by CSV, XLS, LDAP2CSV or API
Single Sign-on (SSO)
One-time authentication for users with SAML 2.0, OAuth 2, Azure AD, LDAP, AD, and many more is possible.
Moodle Plugin
Moodle users can easily access the content of the learning platform in the KnowledgeFox client.
API
KnowledgeFox can be used independently or integrated into your existing infrastructure with documented interfaces.
Media import
KnowledgeFox supports the following media formats when creating courses: MP4, MP3, JPG, PNG and PDF.
Content Import/Export
Learning content can be imported as CSV, XLS, XML and Moodle-XML. The courses can be exported as CSV, XML and PDF.